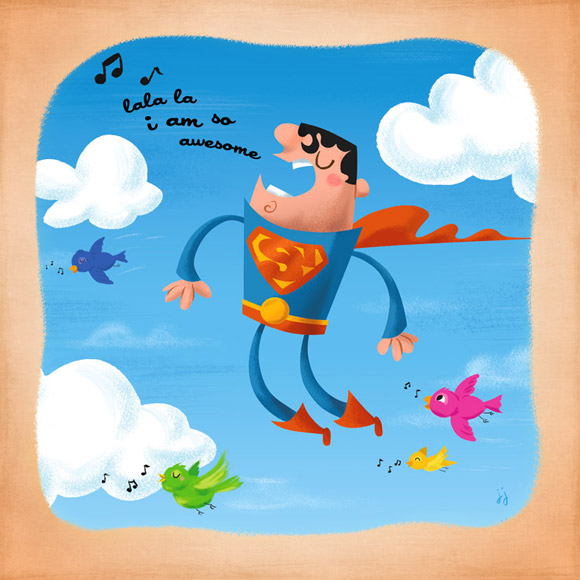 he's a jerk, but I love him anyway
Superman thinks he's so great. He is. But he shouldn't think it!
In all seriousness, I love Superman. I wish I didn't, but I do. As a little boy, I watched Superman I and II with Chris Reeve over and over. He made me believe a man could fly. I even wore my little red cape everywhere, until I was 7 or 8, and I wouldn't let my mom leave the house until I had my bangs in a perfect S curl. We were often late.