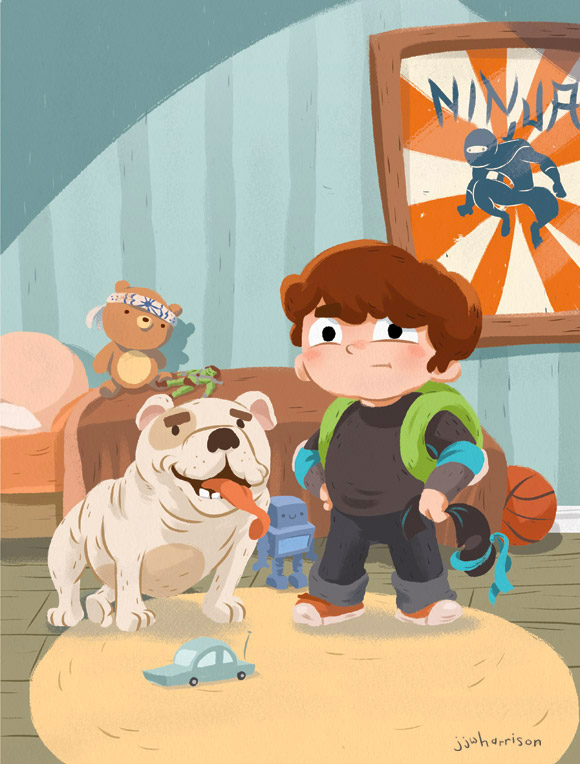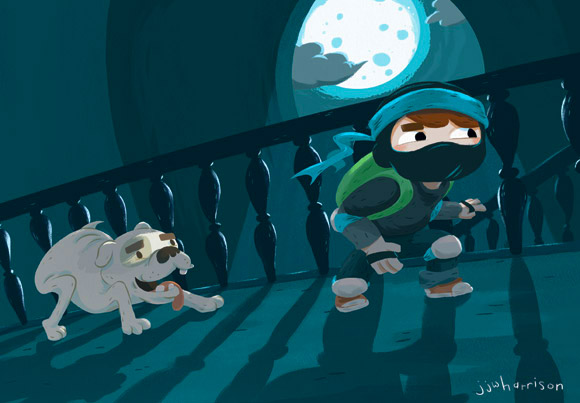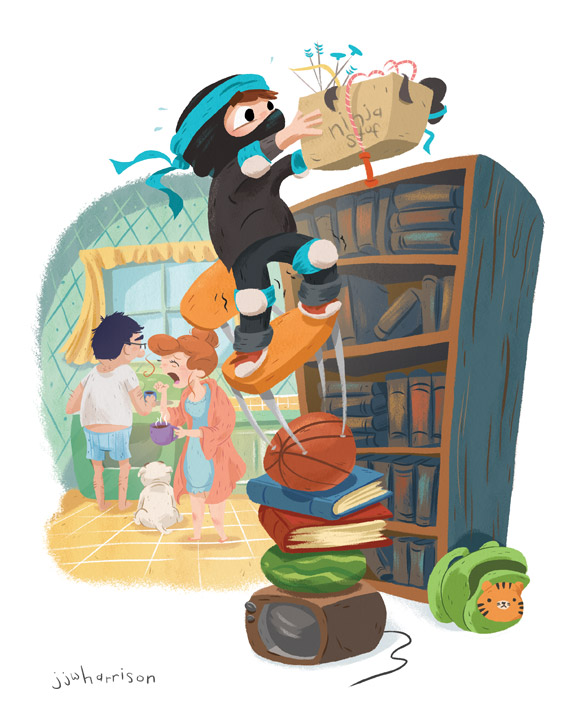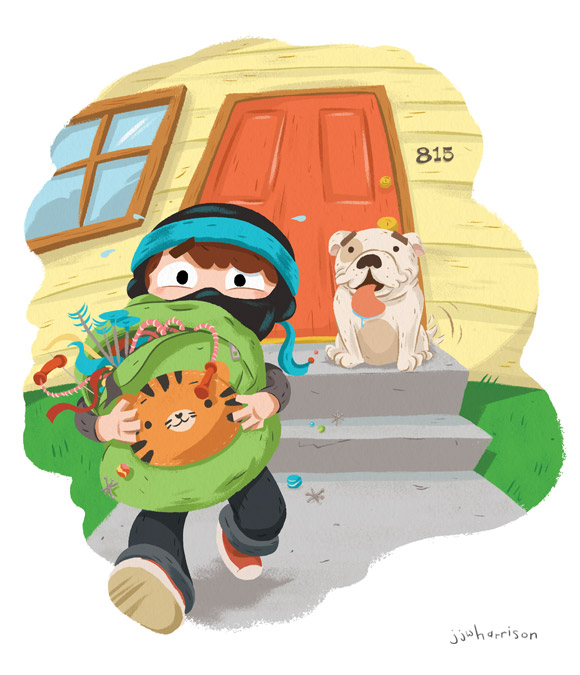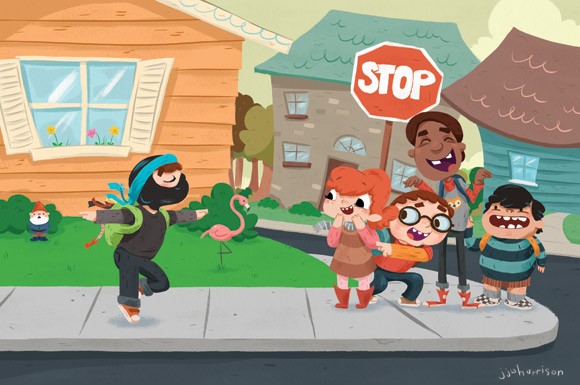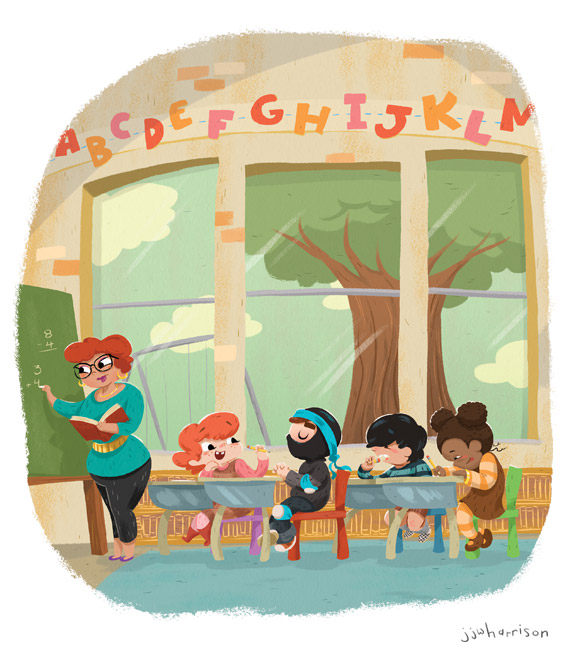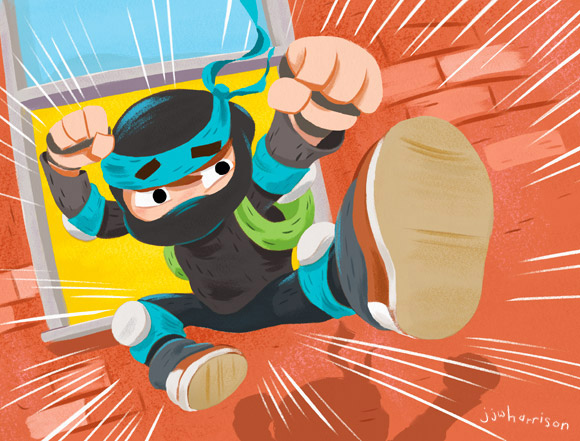 ninja boy goes to school
Ninja Boy Goes to School, written by N.D. Wilson and published by Random House. My first picture book illustration job.
It's time for kindergarten, and a young boy is prepared for the task, thanks to his unflinching ninja skills. The challenges of school are no match for a ninja, with his quick reflexes and immense patience.
Ages: 4 - 8
Hardcover: 32 pages
Publisher: Random House
Published: July 08, 2014
ISBN: 978-0-375-86584-8
"The comic book-style illustrations have lots of fun details and BAM! POW! kid-appeal."
-Mary Hazelton, School Library Journal