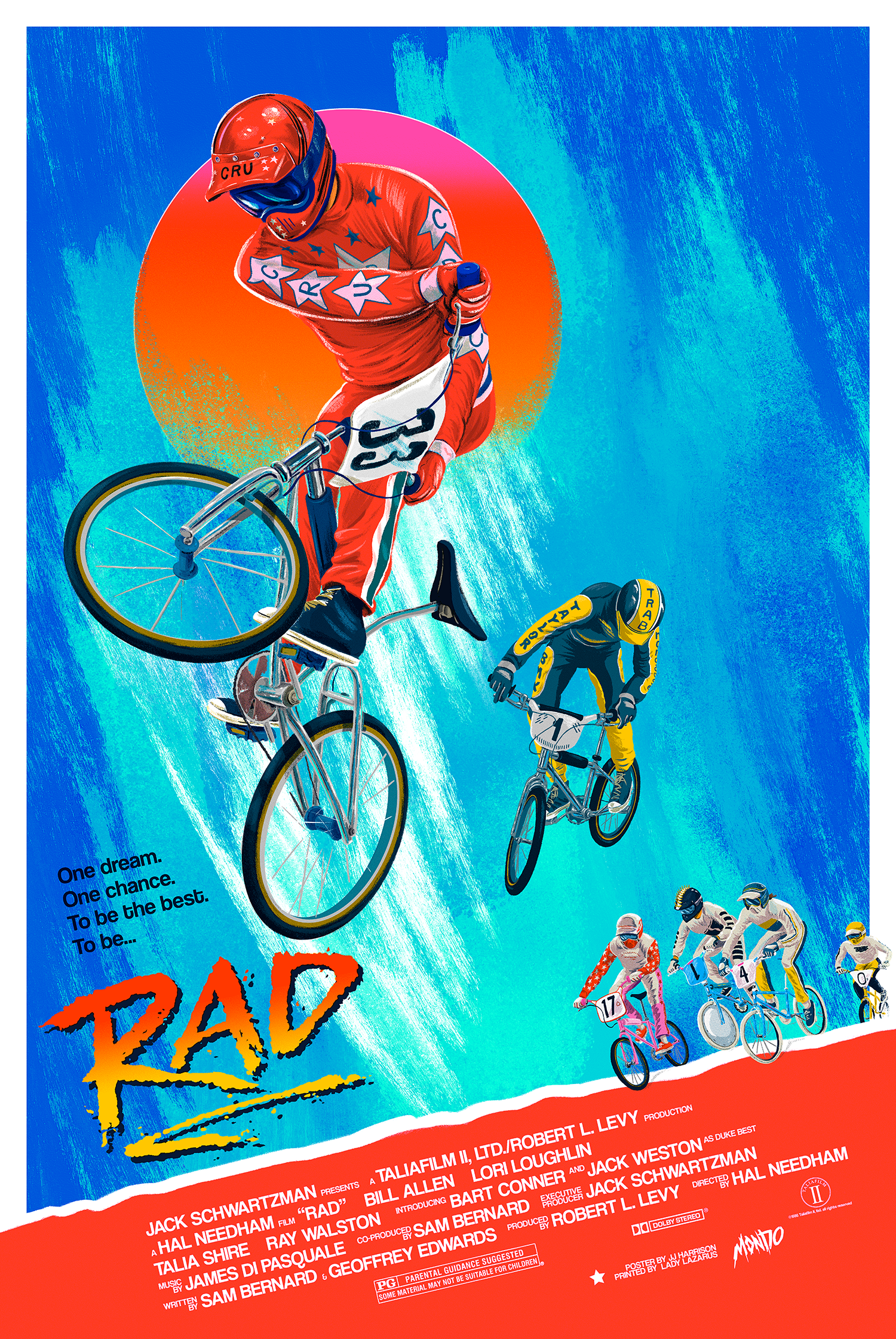 RAD
illustration

posters & prints
Officially licensed film poster for RAD. Illustrated for Mondo. Printed by Lady Lazarus.
24 x 36" screenprint. 7 colors. Hand-numbered. Edition of 175.
When I was a kid, we didn't have the MCU. We had RAD. Christmas, '87, my poor parents pulled together every resource to make sure Santa put a beautiful pacific blue GT Performer under the tree. It was my Red Ryder BB Gun and it was the most glorious sight my 8-year-old eyes had ever seen. Old Saint Nick had my worn-out VHS of RAD to blame for such an imposing request. From the first minute of freestyle BMX magic to the last, RAD is still dazzling today. Mondo sent me an angel with this project and I can only hope I've done it some justice.